The recent spate of break-ins across Melbourne has prompted some homeowners to ask National Protective Services about what new security technology they can use to better protect their family, homes, cars and property.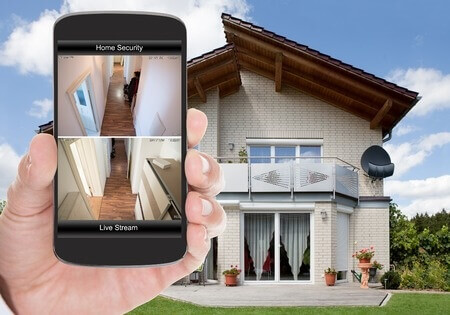 "We've certainly had some calls from homeowners who up until now have never felt the need for anything more than door locks and security screens," says National Protective Services (NPS) CEO Rachaell Saunders. "But we are now getting calls from people who want to know more about how security technology options, such as cameras and alarms, can improve their personal security."
"The good news for anyone wanting to add another level of protection to their home is that security technology is becoming more affordable and more advanced. There are some really fantastic options for homeowners," Ms Saunders added.
Some of NPS' personal clients have taken advantage of the innovative Network Video Recording (NVR) camera systems. This system allows an individual to view live footage of their home or business anywhere, at anytime and on different devices.
"It's just a great way to give someone more peace of mind when they are away from their home or business for a long time or on holiday," Ms Saunders says.
The advantage of this system is that it works hand in hand with the alarm system so that an alert is sent to the home or business owner, who can then check the footage to make sure it is a legitimate alert and not, for example, a family member or friend who has entered the property and forgotten the alarm code.
From there, the owner can choose to not dispatch a patrol officer saving themselves a call out fee.
Technology Alarm systems now allow clients to set up 'perimeter arm'. This allows people inside the house to still move around, but when the defined boundary has been breached the alarm is triggered.
"There are some great, affordable options that make excellent use of the latest technology. And we can tailor systems exactly to what a person needs to get the level of protection that makes them feel comfortable," Ms Saunders says.
To speak with the a member from the National Protective Services team about how to boost your home or business security, call 1300 659 800 or email info@nationalprotectiveservices.com.au.