By NPS CEO Rachaell Saunders
We are always on the hunt for the next 'big thing' in security. If there's new technology, innovation or a different way of thinking that will keep our clients and staff safer and more secure, then we want to know about it. We'll then adapt it to make our business stronger and improve our industry.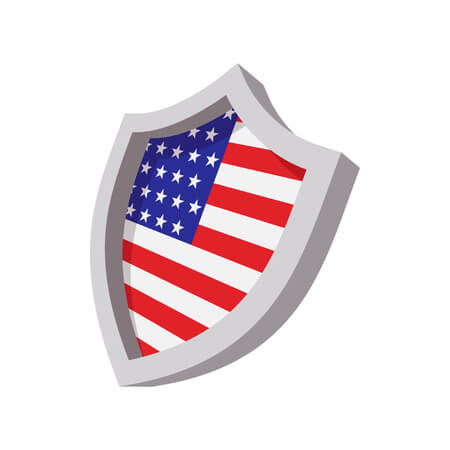 That's why some of the NPS team and I headed to the USA recently to attend the ASIS 2016 conference and exhibition. In terms of the security industry, the conference is a big deal. Around 25,000 security professionals from around the world attend.
For me, it's an excellent networking opportunity and a rare chance to step back from operational work for a few days and look at the bigger picture and ask: How can we work better and smarter? How we can do more for clients and staff?
Security is a competitive industry. We can't sit back and watch our competitors advance in one area and then just follow their lead. We need to be innovative. Although attending an international conference is a big investment, it helps us to see cutting-edge technology and hear expert advice first hand.
As well as talking to experts across different fields, I love networking with people who run similar businesses to ours. Even if they operate in another country, their experiences are valuable. I like finding out what business and operational structure works for them, how they recruit their team and keep staff engaged and motivated, and of course, ways they have improved their service to clients.
It was also great to catch up with some of my 'Women in Security' colleagues as part of one of the networking streams. There are so many ways women can make a valuable contribution to our industry, both at a business and operational level.
Of course, technology is a major feature. There's an exhibition hall that literally takes days to walk around and showcases the A-Z of security products and services.
Other highlights was seeing the advancement of drones. While drones are heavily used in security, they are also being used in other industries. Farmers now use them to check livestock across various paddocks, fire-fighters track wildfires with them and building companies use them to monitor different infrastructure – pipelines, railways and buildings.
On a security perspective, drone capability is always extending. There's pre-programmed patrols, responses, crowd monitoring, surveillance and much more. The increase in drones means there is now actually anti-drone technology to protect premises!
The technical capabilities of security robots are also advancing. Some robots can now detect smoke, gas and temperature, and can live-stream video or record. Robots can't always take away the need for human presence, but in the right situation and circumstance, they can improve security while saving on labour costs.
While the drones and robots were impressive, there is one security star that I have a special place for. And that's the vapour wake working dogs. Trained to detect body-worn explosives on a moving target, these dogs are a breakthrough in explosive detection in crowds. Here's a great article about these animal's innovative training program. I was proud to see the Australian Labrador was even included in the breeding program!
And what would a major security conference be without talking about the security themes that dominate the news headlines every day? This includes the rise of lone wolf attacks and how effective social media monitoring can help thwart attacks organised by groups and planned for public places.
Meanwhile, keynote addresses from the U.S. Homeland Security Secretary and FBI Director gave us a rare insight into the state-of-play at the highest level.
Over the coming year we'll draw on what we learned from the conference and look at ways we can make our business better for clients and staff, and make our industry stronger.
ASIS 2017 is going to be held in Dallas, Texas. Can't wait to tap into the next new big thing then!