By Dario Rosella, NPS Electronics Manager
Our team here at NPS often attends major industry conferences, not only is it a great way to network, but it helps us to keep up dated with what's happening across the industry and with new technology.
Have you heard about the Internet of Things or 'IoT' for short? This topic kept coming up at the recent Security Exhibition and Conference, which I attended along with about 5,000 other security professionals in Sydney.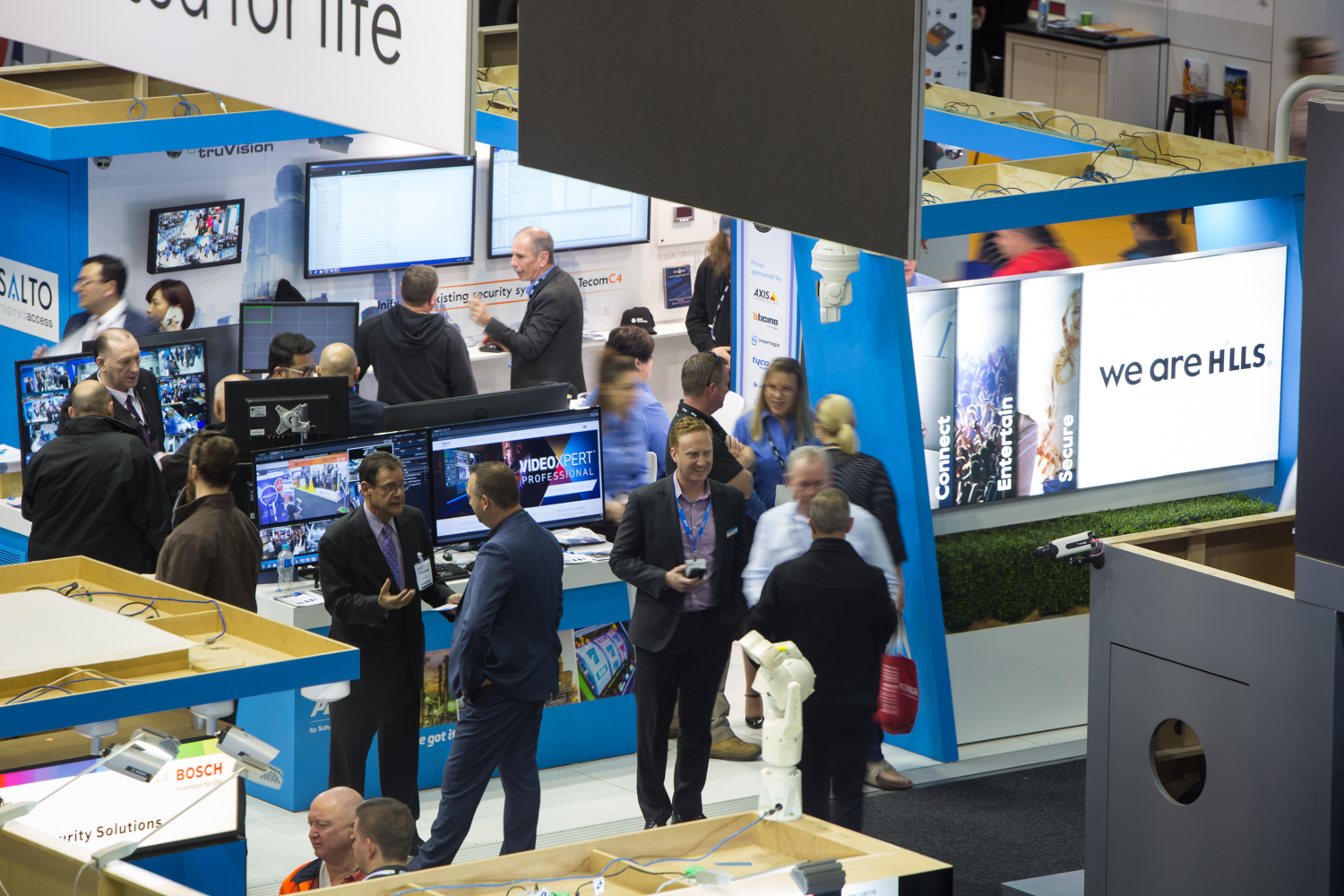 Delegates at the 2017 Security and Exhibition Conference. Photo courtesy Security Expo.
What is the IoT?
Put simply, it's the interconnection (via the Internet) of computing devices found in everyday objects that allow them to send and receive data. Or in other words, any device with an 'on' and 'off' switch that connects to the Internet (and/or to each other), according to this article in Forbes magazine.
Just how big is the IoT? Huge — and growing fast! In 2015, the IoT had an installed base of around 15 billion devices, according to information and analytics provider IHS Markit. By 2020, this is expected to grow to more than 30 billion devices, and then reach 75 billion by 2025.
For most of us, our contribution to the IoT comes from everyday use between personal devices.
But there are so many other 'smart' devices that are part of the IoT. There are wearable devices like fitness trackers, heart monitoring implants and even biochip transponders on farm animals. Then there are cars with built-in sensors and even 'smart' coffee makers and alarm clocks that can be operated via the Internet.
Increased Security Capabilities
Like other industries, the security industry is finding ways to interconnect security devices to offer clients more comprehensive security solutions.
For example, a lot of our clients are benefiting from network video recording (NVR) systems. These systems allow real-time viewing of security cameras from devices connected to the Internet.
Clients use these systems to view live footage of their home or business anywhere, at any time and on different devices. For many, this capability provides a real peace of mind when they are away from their homes or businesses.
We can also set-up our CCTV systems to work with the alarm systems we install.
This means when an alert is sent to the home or business owner, they can check the footage to make sure it is a legitimate alert and not, for example, a family member or friend who has entered the property and forgotten the alarm code.
Some of our business clients can also use these systems to monitor company vehicles in real time to enhance their security and surveillance. Combined with GPS tracking capabilities, the system adds another level of protection. As well as added security, real-time viewing can also be used to help improve employee driver safety and identify unauthorised or inappropriate use of company vehicles.
There's also CCTV that integrates with live Point of Sale transactions. For example, if a shop owner had a query about a transaction, they could check the specific transaction time against the CCTV.
Securing Devices
For most of us, the Internet and wireless capabilities have made many parts of our lives – both at work and at home – easier and more seamless.
However, these connections also come with security risks. There is a risk to the actual device and also to the data device produces.
Securing IoT devices means more than securing the actual physical device. Companies should make sure their software and any network connections that connect devices are secure.
If you'd like to find out more about how wireless security systems could work for you, and how to keep them secure, feel free to get in touch with me, by calling 1300 659 800 or emailing info@nationalprotectiveservices.com.au.