National Protective Services (NPS) has notched-up 21 years of directing local traffic during the Melbourne Formula One Grand Prix, making sure that people living and working near the Albert Park Lake circuit can get to where they need to be.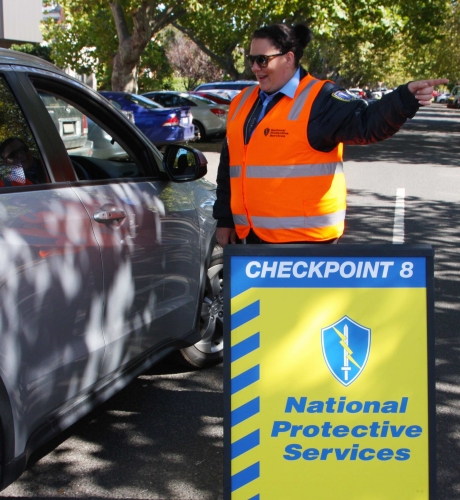 Every year since the Grand Prix came to Melbourne in 1996, NPS has had a team managing the traffic surrounding the Albert Park circuit. As part of NPS' work with the City of Port Phillip, the team helped local people continue to access their streets and houses during the three-day event.
NPS CEO Rachaell Saunders said security officers were based on every street to let local residents through. They also helped direct Grand Prix visitors around street closures so they could get to the track and to nearby parking options.
"The Australian Grand Prix is a fantastic Melbourne event, but we need to make sure that local people can get to their houses and businesses, and that visitors who are unfamiliar with the area can get to the event on time," she says.
This on-the-ground work is just one of the ways NPS can diversify its services and provide specially trained staff for various events, she added.
"Our team enjoys getting out and working with the community during various events and festivals. Regardless of the event, we make sure our security officers receive the right training so that they can provide the best customer service and make sure things run smoothly."
As well as specialised event work, NPS guards provide excellent standards of security work across all services and environments, including control rooms, events, concierge services, gatehouse duties, patrols and access control.
To find out more about NPS all-round security services, call 1300 658 800.