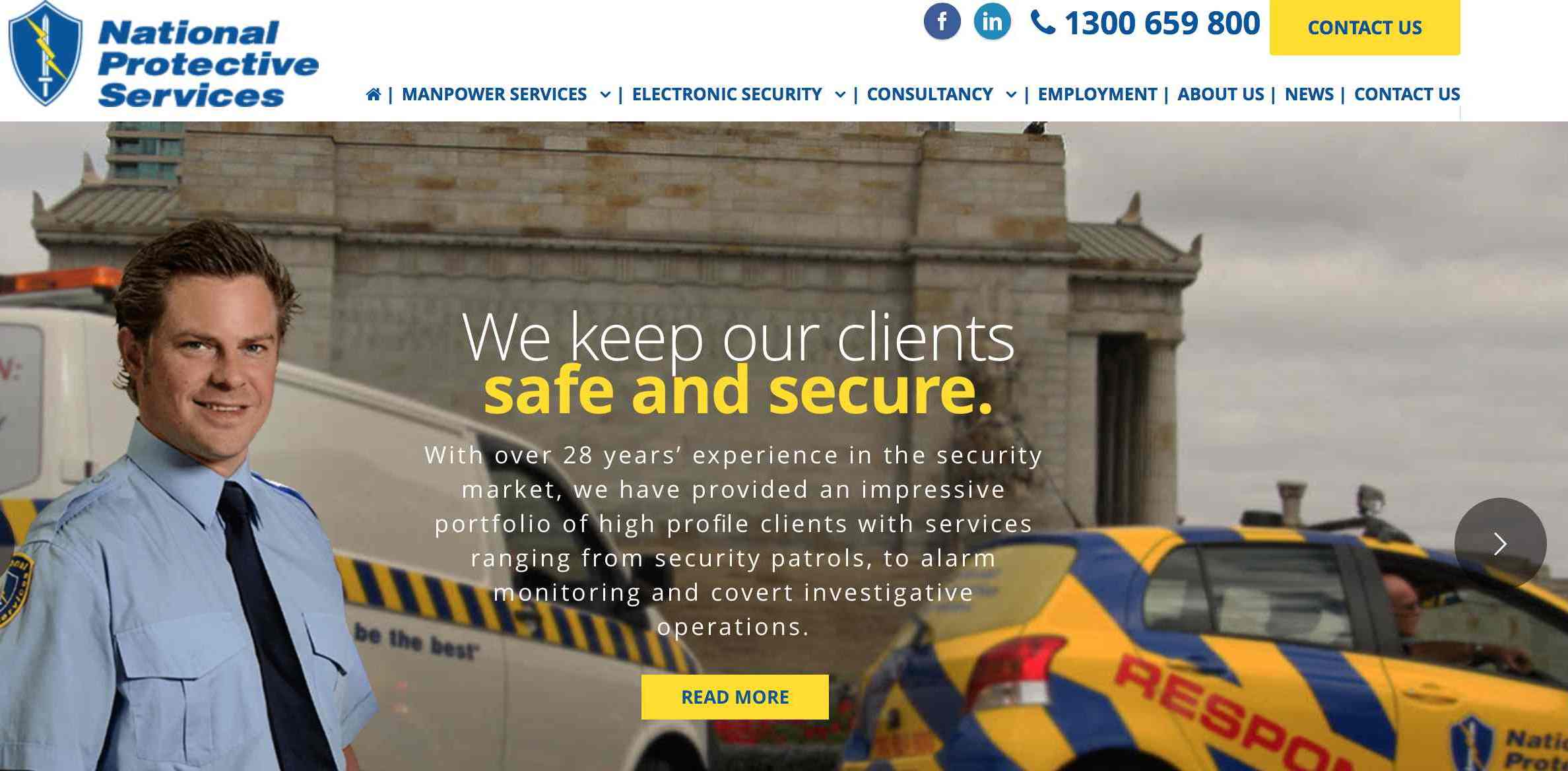 National Protective Services has launched a new mobile-friendly website so online visitors can more easily learn about its full service security solutions, including security guards, patrol, secure transport, electronic security (alarms and CCTV), surveillance and consultancy services.
The new website is easy to navigate so visitors can discover how National Protective Services' solutions integrate technology and business to provide maximum support for clients.
Blogs and news stories discussing key industry issues will feature on the new website, while links to National Protective Services' facebook and LinkedIn profiles allow for further discussion.
The website also features client testimonials and an 'employment' section for anyone who thinks their skills and enthusiasm could get them a job in a leading security team.
National Protective Services CEO Rachaell Saunders says the team is excited to start 2016 with the new website.
"We've always provided the best 'on the ground' security services to clients across Australia," she said. "We have designed this website to help make sure that our online visitors, including those accessing the website on their phones, experience the same professional service."
Based in Melbourne but operating nationally, National Protective Services has provided integrated security solutions to businesses and individuals around Australia for nearly 30 years.