The security industry hasn't been a traditional or obvious choice for women who want a flexible and challenging career. But for many women, it is. With International Women's Day this week and its theme of gender parity, we hear from three of NPS' female employees about their security work and careers.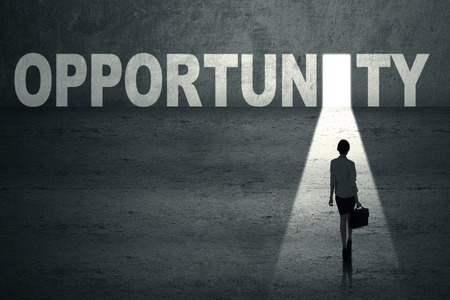 NPS' chief executive Rachaell Saunders has proved that women can excel at all levels in security. After starting out as a security officer, and then running a successful company for 30 years, she is now regularly asked by the business and security industries to share her ideas and expertise.
Ms Saunders says organisations that need security professionals are extremely diverse and so are the jobs that come with them. "Any organisation – from government and corporate, to arts, entertainment, manufacturing or retail — that has assets to protect and people to keep safe need security."
"And they need people with the skills that women use every day in other areas of business. This includes excellent organisation, computer, communication and inter-personal skills."
Excellent organisation a must
One of NPS' security managers, Carmen, spent 25 years working as a film producer. Yet when Australia's film industry took a downturn, someone suggested she consider security work.
She quickly found that the organisational and management skills she'd developed during her film career made her a good fit for security manager roles. She has spent most of her 12 years in security in management and currently manages a large city building.
"Working in film helped me to be very organised and you need that for security management," she says. "Security is also a very customer-serviced orientated business, so you also need a lot of patience and excellent customer services skills."
As well as regular employees, Carmen and her team manages the access and reception for up to 500 visitors a day. "You need good listening skills because you are dealing with people all the time and you've got to know how to handle different people."
Maintaining professional communication is vital. At any one time she could be talking to a member of the public, or writing an email to send to an executive director.
"Security is not all about throwing people out of nightclubs," she says. "There are corporate security jobs where you have to use your brains. It doesn't matter if you weigh 50kg or 100kg. You've got to know how to relate to and communicate with people at all levels."
Be ready for the unexpected
Sarah says working in security has helped hone her awareness and observation skills. She currently works on the front desk and concierge of a large building. Being ready for the "unexpected" and ensuring visitors are appropriately identified and given the correct access within the building is a key part of her role.
"I enjoy any new challenges that arise within my day, including being vigilant within the foyer and its surrounds," she says.
"Any given day can be challenging, this includes having to extract information from visitors who often don't know who they are here to see or other details about their meeting," she says.
Sarah, who has seven years security experience, starts the day by getting the reception ready, checking emails for any meetings and scanning all parcel deliveries.
"The skills you need are a great personality, awareness and observation skills, high computer knowledge (mainly Excel spread sheets) as well as patience and a great memory," she says.
She also takes on a communications officer role while working with the chief warden and other wardens when helping them with progress meetings and operational matters.
Being a "people person" is key
Meanwhile, Debra trained in security after a friend suggested she try it when she ended a marketing role. "I started working casually with a few security companies to get started," she says.
She got on-the-ground experience working at the entrances and check-ins at major Melbourne events. This included the International Flower Show, concerts, a major equestrian show, bridal and baby exhibitions and corporate conferences and exhibitions.
However, for the past three years, she's been working behind a desk in a full-time customer service role. "It's done the world of good for my IT skills," she says.
"Also, I'm a people person," Debra adds. "We have regular people coming in and we have a chat, so it's nice."
With 10 years under her belt, Debra has become aware of how diverse the industry can be and has seen more women enter it. "Before I started, I didn't know that security comprised of a lot of concierge work…rather than just crowd control," she says. "It's a good career because it's a service industry and computers can't take over that aspect."