Springtime in Australia is a busy and popular season for major events and entertainment. What better way shrug-off winter than by going to a special event — be it getting dressed up for a day at the races, cheering your football team on during the finals, attending music festivals or exploring the many arts and cultural events on offer.
As much as these events are a time for celebration, they are also a good time to consider your personal safety and that of the people you are with.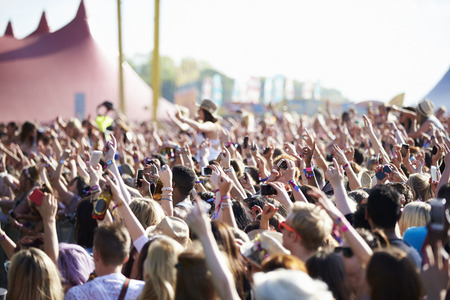 Unfortunately, we've seen how terrorists target major events and crowded places. Some recent examples include terrorist attacks at the Ariana Grande concert in Manchester and the London Bridge attacks earlier this year, to the Berlin Christmas markets and the Bastille Day parade in Nice in 2016.
While in Australia, counter-terror police foiled an alleged plot to attack the busy Melbourne hub between Federation Square, Flinders Street Station and St Paul's Cathedral on Christmas Day in 2016.
In line with these attacks and ongoing threats, the Australian and New Zealand Counter Terrorism Committee (ANZCTC) published the document Australia's Strategy for Protecting Crowded Places from Terrorism. The objective of the strategy was to make public events more resilient to terror attacks by showing how event owners and operators, as well as governments at all levels could work together to mitigate risks.
The strategy noted that owners and operators of crowded places have the primary responsibility for protecting their sites, including taking enough steps to protect visitors from any foreseeable threats.
As a company that often provides security specifically for events, National Protective Services understands that it is vital to mitigate risks to crowd safety. But there are also things that people going to crowded places can do themselves to help keep safe should there be a direct attack or other emergency.
Top 5 Safety Tips When You're in a Crowded Place
1.Have a Plan and a Meeting Point
If you're with a group, agree on a place to meet should you get divided. Have a 'plan B' meeting place or arrangement if this meeting point becomes unsafe.
If you're with young children, write your name and phone number on a piece of paper and put it in their pocket. They can give this to emergency services or an adult who could assist.
2. Keep Your Phone Battery Charged
It's tempting to use your phone to capture every moment of the event you're enjoying and to post photos and videos on social media. But this sucks up your battery life. When your battery starts to get low, put your phone away.
If there is an incident, you'll need your phone to call emergency services and anyone you've become separated from. Your family will also want to know you are OK.
3. Know What's Happening Around You, and be Ready to Move
Sometimes incidents happen when you least expect it. For example, you might be on your way to a football final at the same time a mass protest is happening in the city. While police will be there to keep things under control, there can still be moments of crowd surges and violence that you won't want to be caught up in.
Or you may be trying to catch a train home after a popular concert at the same time thousands of other concert goers are also trying to reach the platform.
Look around you and find an exit or a place that you could wait if the crowd became unruly. Try to move to the edge of the crowd rather than the middle. Check your shoelaces are tied (and those of your children's if you have them with you) and bags zipped so you can move quickly.
4. Move Away From Tense Situations
Even circumstances that seem relatively harmless can quickly escalate. For example, a heated exchange between two people can turn into a brawl in a matter of seconds, especially if those involved are intoxicated.
Don't stop for a stickybeak or to film it on your phone. Bystanders often end up being collateral damage in brawls and fights. Move away to a safe distance and get help by calling security or the police if you can.
5. If You See or Hear Something Suspicious, tell Someone
Security in crowded places is boosted when the public remains observant. Those people who intend to cause harm will try to avoid police and security professionals, but they may let their guard down around members of the public. If you see or hear something unusual, then alert security or the police.
The risk of an attack shouldn't stop people from going out and celebrating with friends and family. Unfortunately, despite the efforts of police and security, not all attacks or emergencies will be prevented. But with some thought and planning, you may have a better chance of keeping yourself and others safe if things do go wrong.